Get Started
Here is a brief overview of how to get started with the first steps towards your journey abroad.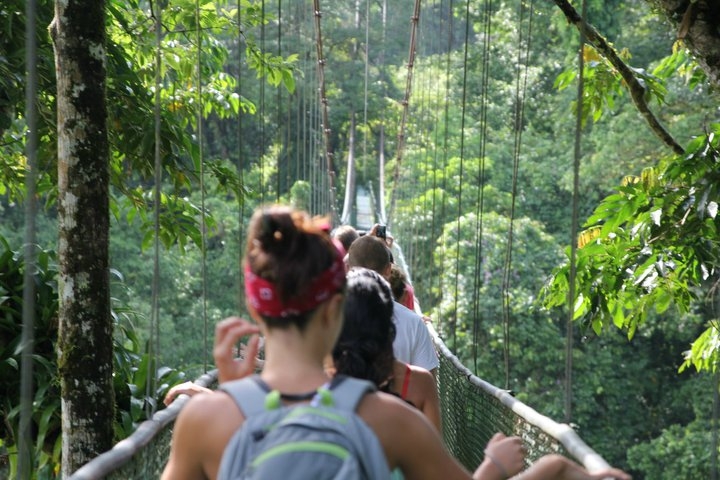 ATTEND A STUDY ABROAD 101
Check our announcements for upcoming Study Abroad 101s on your campus! These events will help you become familiar with our programs and processes, as well as our office, expectations, and services. If you do not find any upcoming sessions or are unable to attend an upcoming session, feel free to contact our office.
IDENTIFY PROGRAMS
Browse our programs using the link at the top left of our page. While browsing, consider your goals and the type of experience that you want. Some important things to consider are the dates, duration, destination, academic content, and structure (group or independent, host faculty or JWU faculty, etc.).
REVIEW ELIGIBILITY REQUIREMENTS
As much as we want every student to have a study abroad experience, we also want to be sure that our participants are positioned to get the most out of their program. With this in mind, our programs do have eligibility requirements, which typically are:
GPA: Requirements vary depending on the program and range from 2.0-3.4

Course prerequisites: It may be necessary to complete specific courses on campus prior to a program's departure. It is very important to plan your course sequencing well in advance of your chosen program.

Student conduct review: Students are not permitted to participate on Study Abroad if they have an active sanction that prevents them from taking classes on campus.

Language: Almost all JWU programs abroad are delivered in English. The language and culture immersion programs are taught at the appropriate level of the language you are studying.
MEET WITH STUDENT ACADEMIC & FINANCIAL SERVICES
Review the credits delivered on the program and what they can fulfill at JWU. It is best to have a copy of your Degree Audit from the Grad Planning System with you to help identify where study abroad fits in your personal academic career. You can also show the program brochure to your academic counselor in Student Academic Services (SAS) on your campus to discuss how to best fit the academic content of the program into your graduation plan. Only Student Academic Services can confirm how the credits you take abroad can be used to satisfy graduation requirements.

Each program has its own program cost. We encourage you to discuss the program cost and financial aid and payment options with Student Financial Services (SFS).
NEED HELP?
Do you want help navigating all this information? Do you want to know more about the application process or how to plan for study abroad, click "I Need Help" buttons available at the top of this page and on each program brochure. We will contact you within 24 hours to set up a meeting to talk through details and options.